Well, we meet (me and Mauricio) at Sagarnaga Festival is a beautiful festival which take place every year in August in Moisdon-La-riviere
In the Picture: Hervè Monier Guitarist — Poumon R Alejandro Alarcon Garcia(Alejandro Alarcón García) Flutist — Takaatsu Kinoshita Charango Guitarist and Quena Boliviana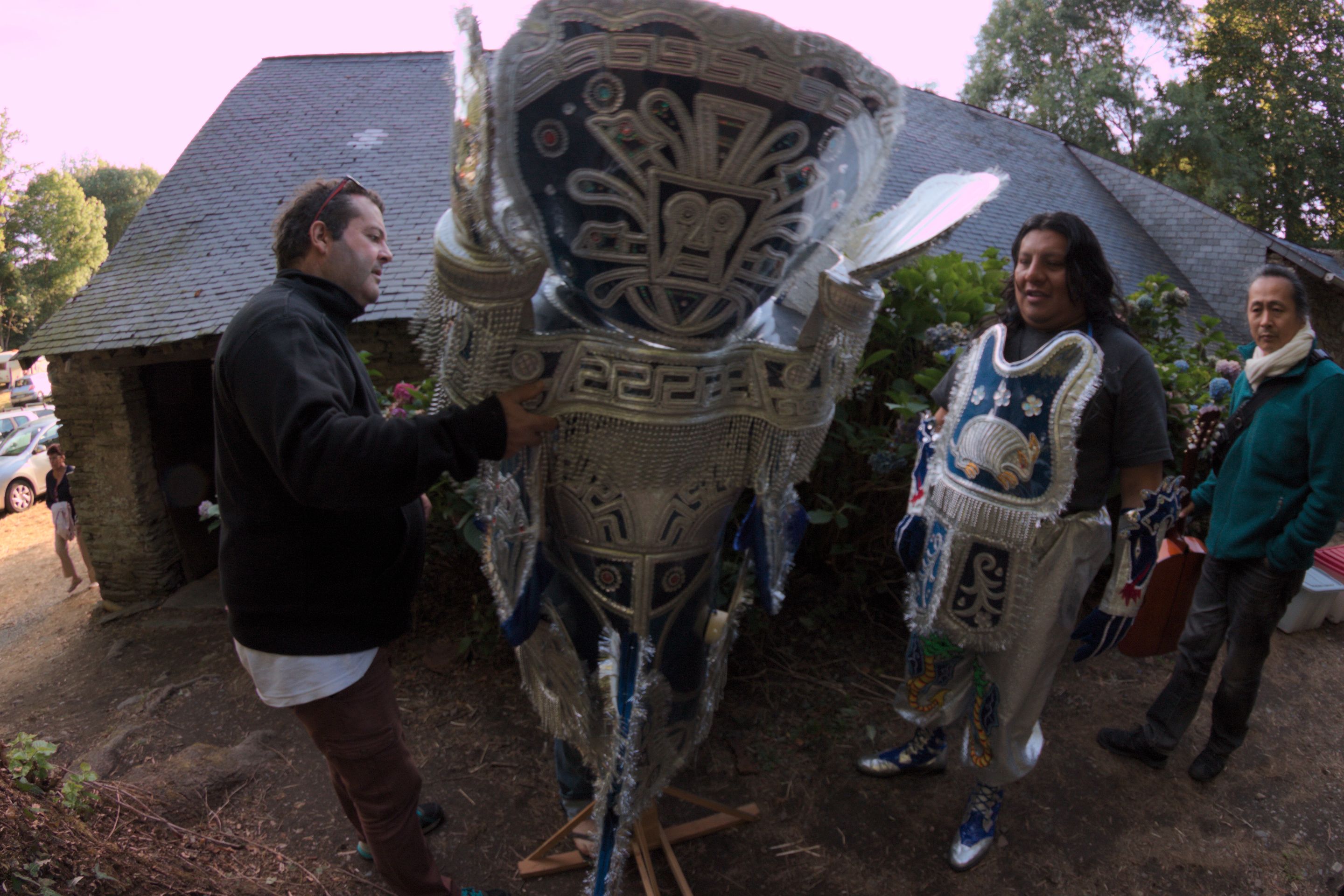 Two weeks of music, full immersion obviously, i had the chance to go for 2 main reasons.
First I'm a very good Italian Chef, and they called me to help them preparing food for 150 people, and i did it every day… the art of cuisine has been my first love and as everybody knows "the first cut is the deepest"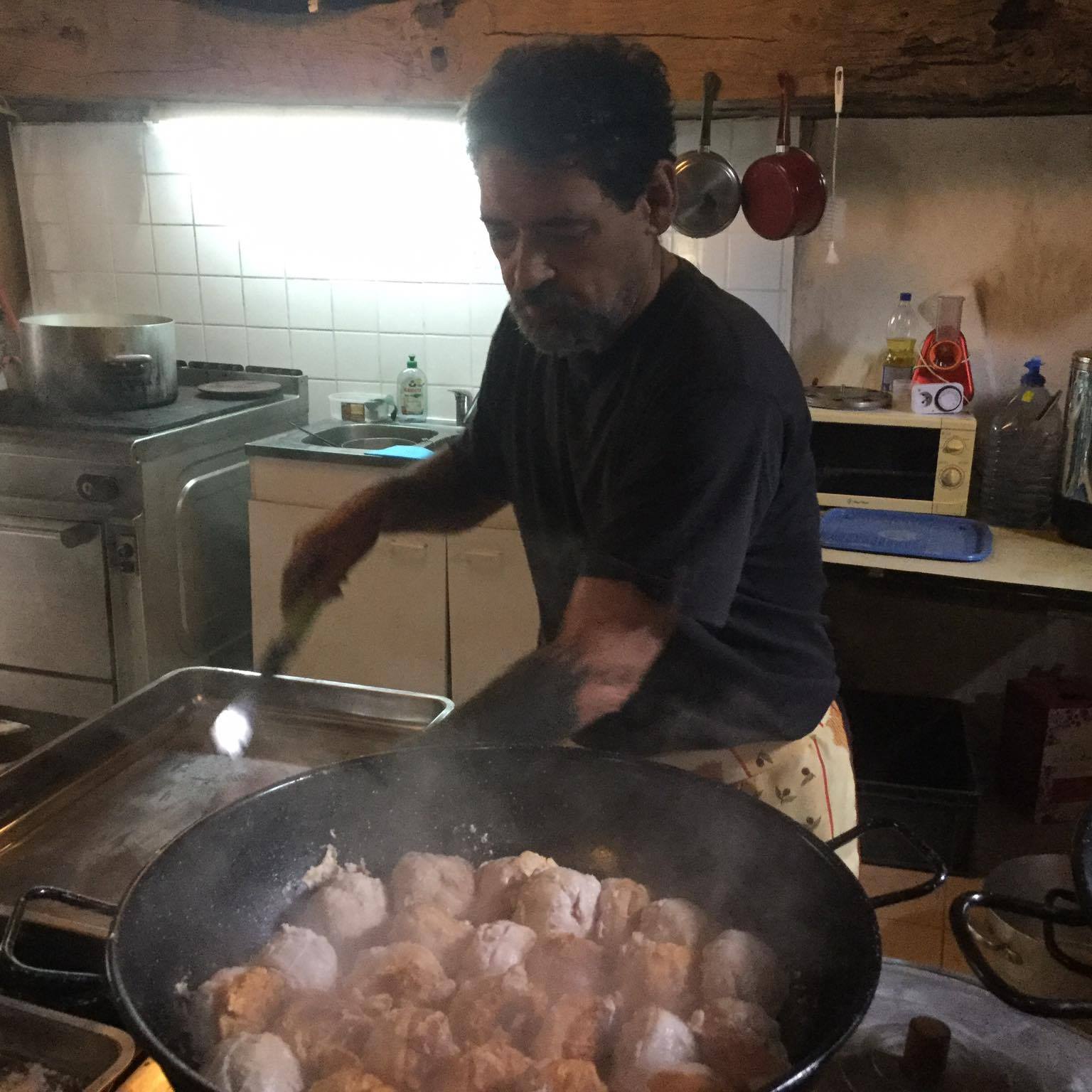 Second i love to play music, actually i like to make music and it doesn't matter which kind of music i do.. i just love the "sound" of it.
So we had really so much fun at the festival, we spent 2 weeks together and i was able to convince 100 musicians from all over the world to eat "spaghetti" well who wouldn't?
The "Theater" in Sagarnaga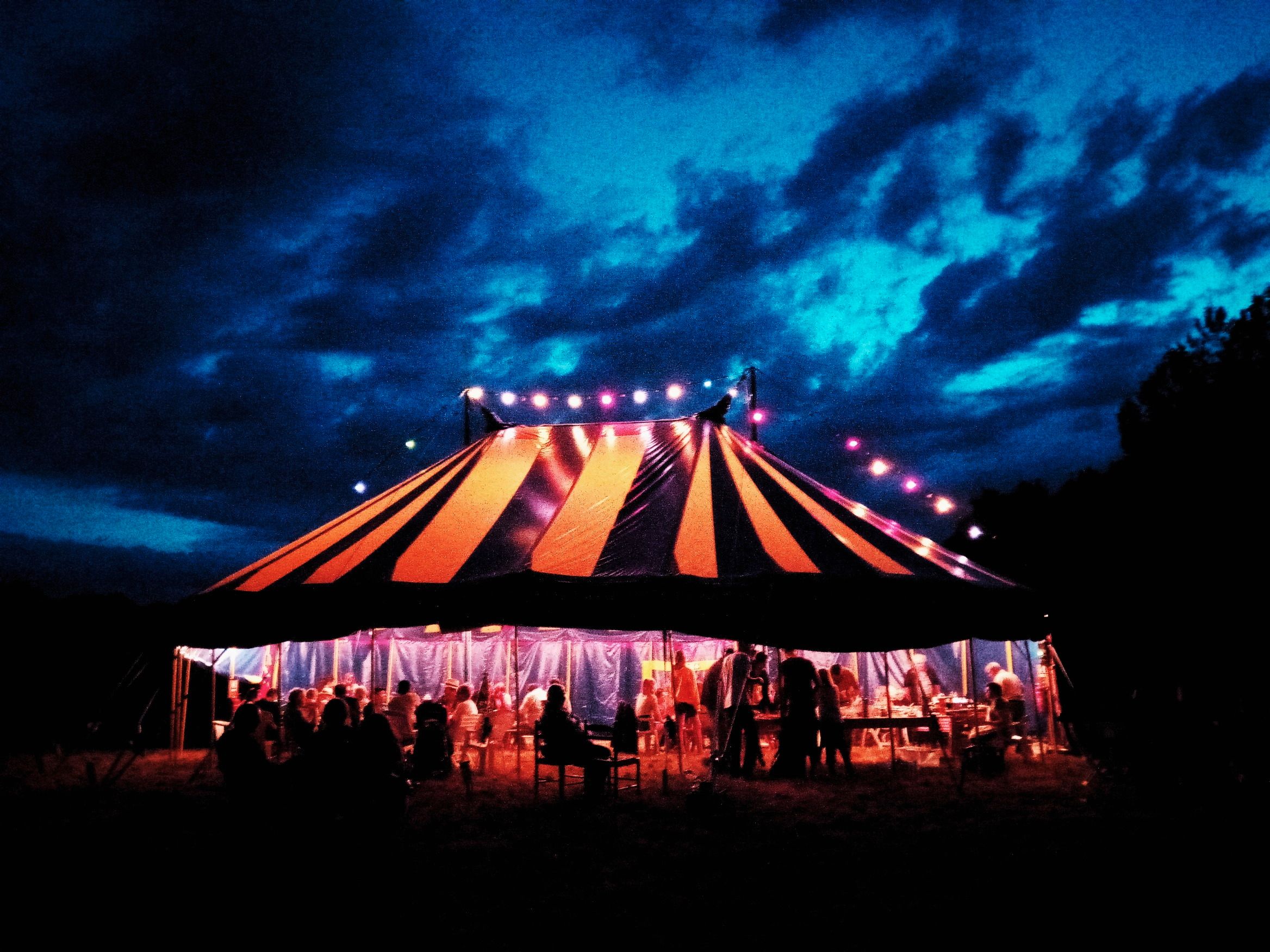 Wondering in the fields of Moisdon-La-Riviere (but i swear there is no riviere) i realize that the place was filled up with very very very "talented" guitarists, I was at the beginning of my "music-journey" so I adapted my self to learn, to better understand music; Lay low and listen to them..
I learned so many different technique watching all "virtuoso" having fun on their guitars. I was a bit envious.
I discover how to obtain a very nice sound on guitar; We have to execute as less notes as possible in order to have time to look for the next magic "sound" and so I did it, i learned how to perform on stage under the influence of "weed" 😁 (what can i say, hoping Italian government will legalize it asap) While i was there, I wrote also my first composition and i convinced 100 musician from 10 different nations to help me with the production of my video, obviously the "spaghetti" had to be very very very verissimamente good, (that's was the deal)
Mauricio is a Musico (musician in spanish)
He is a real one, serious… 😍 He lives "of" music, in every sense. His father, called by the band in Sagarnaga, "Poumon" which in French means lung, is a flutist. He can build his own instrument by scratch with just a bunch of bamboo canes and he tunes the newly born flute "on the fly" with a little knife, is a genius.
here one of his video, spectacular
Buscando Esperanza
"Any-who", the approach Mauricio has on guitar is very classic, but in the mean time is completely open to any kind of music, he likes very "good" hard-rock.. but it's a secret…
In the pictures: Carlos Andrade — Musician, Muricio Copa — Guitarist, Adamant Inthy with his son — Actor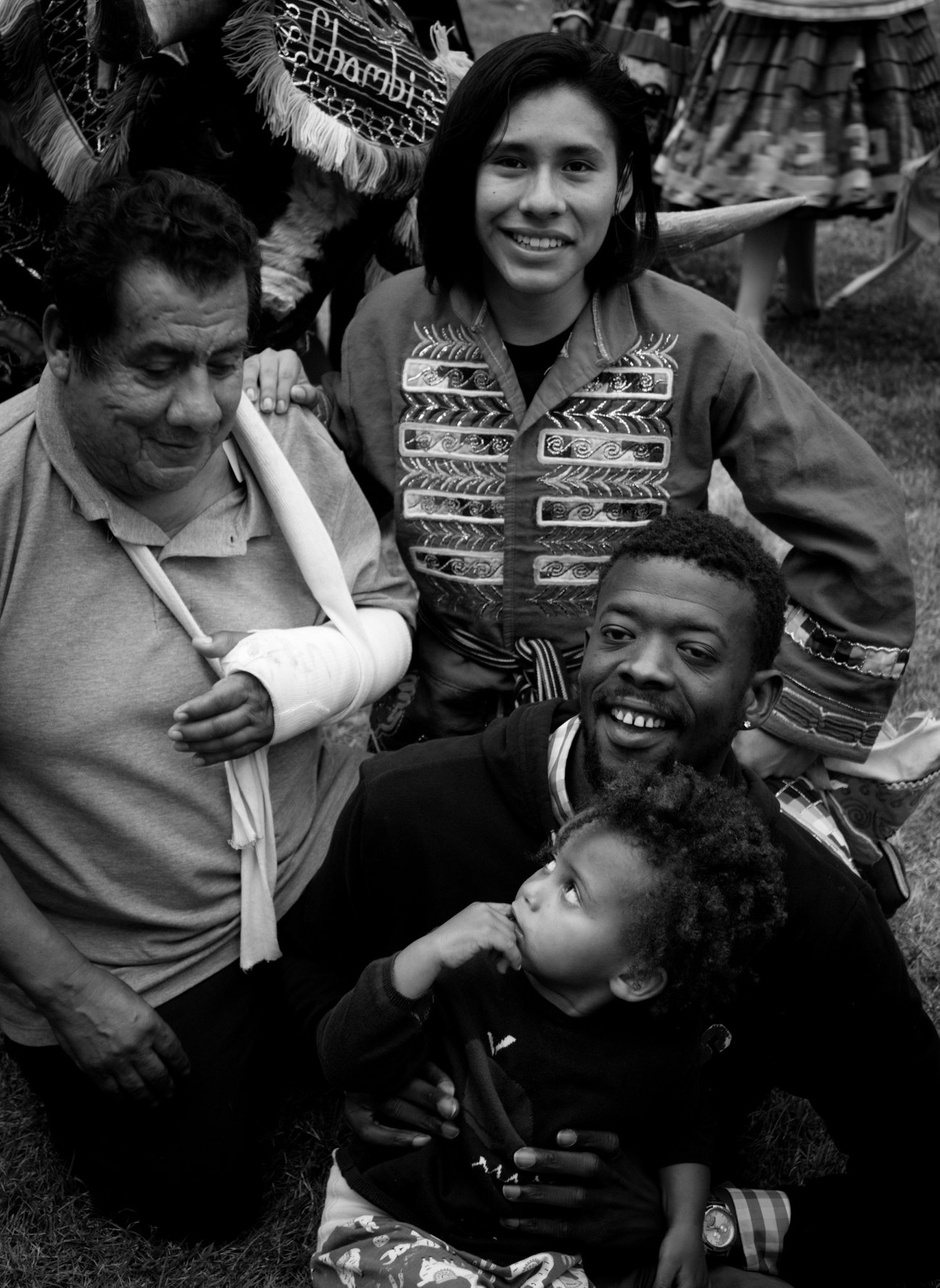 The video I'm presenting is one of his last composition, have to admit, i was really amazed.
Guitars are woven in as a tapestry, you can feel the "rock influence" in a few steps among the song, but suddenly all the tribal soul of his music comes on the surface to offer you a incredible "trip" in one of the most fascinating country of South America, in other words I'm talking about The "deep soul" of Bolivia.
To be straight, this is a fantastic track written and executed with passion.
Click the link to watch it on FB, unfortunately there is no YouTube version.. well enjoy it.
Complimenti mio caro Mauricio, spero che la vita ti sorrida come musicista e come uomo, con tutto il mio affetto un grande abbraccio nella speranza di potersi rivedere presto per dimenticare l'incubo della globalizzazione… Mario Marco Farinato….
Congratulations my dear Mauricio, I hope that life will smile at you as a musician and as a man. With all my affection a big hug in the hope of being able to meet again soon, to forget the nightmare of globalization … Mario Marco Farinato ….
Mario Marco Farinato is a Photographer and Musican with a passion for blogging on #blockchain
here my Spotify Link